As a Bus Driver with the Wake County Public School System, you can play an important role in getting students to and from school safely. You'll have the power to brighten each child's morning with a friendly hello and a smooth ride to school. It's a great way to give back to the community — and you're sure to get attached to the kids you drive each day.
$1,200 sign-on bonus
Earn up to $3,000 in attendance bonuses annually
$18.55 / hour to start
CDL license fees paid
Flexible schedule with mid-day break
Routes close to home
A day in the life of a Wake County bus driver
Driving for us could be your destination.
Fill out the form below and our recruiter will contact you. You can also search our current openings here.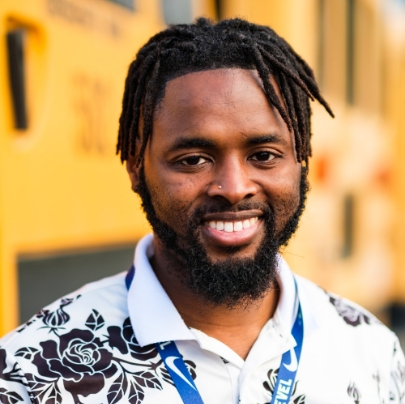 Vincent
Bus Operations Team Leader
"This is a positive work environment we all work together to get the job done. I enjoy team building with my colleagues and working with my supervisor. He really teaches me a lot. It's a very good schedule with all weekends and holidays off, plus a break in the middle of the day. With other jobs, you can't really do that."
Maurice
Bus Driver
"I enjoy communicating with students, as well as the other bus drivers and teachers. I was a detective before joining and have had to learn how to transport students since I joined the Wake County Public School System. This is a great place to build a career."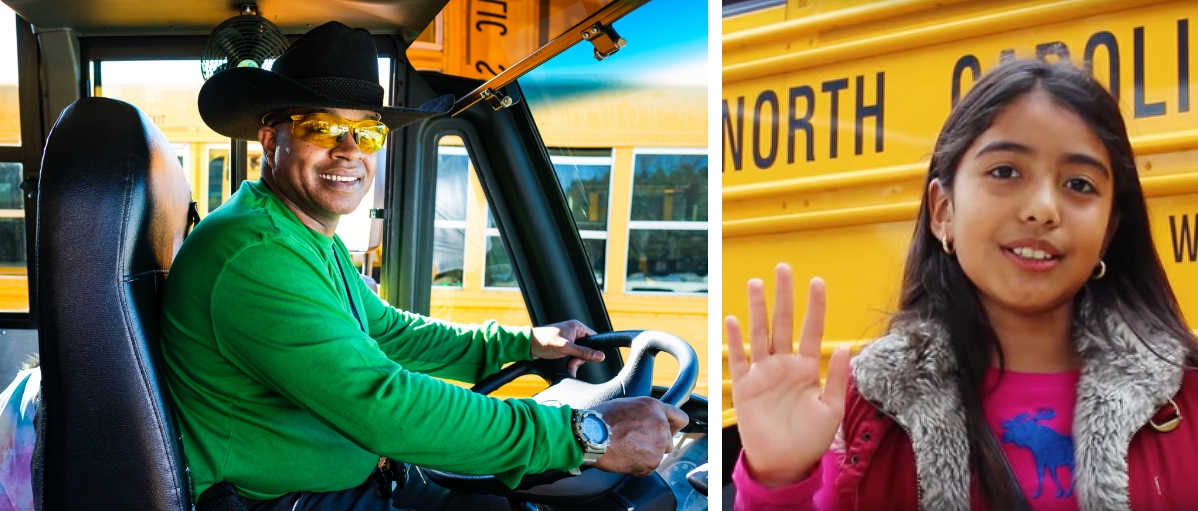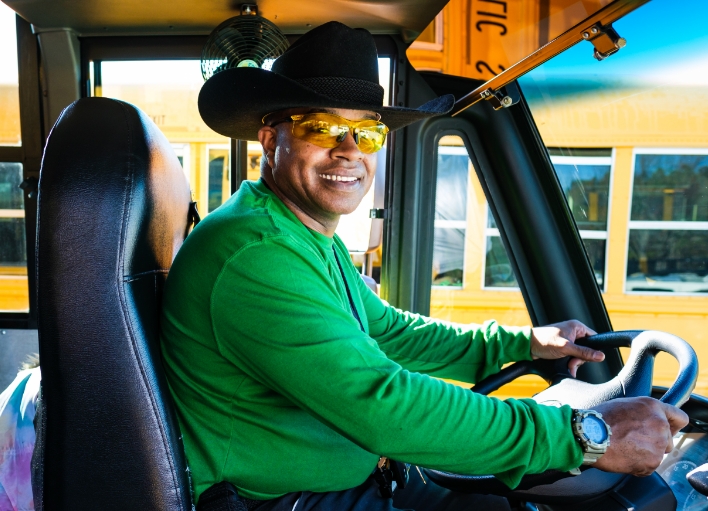 What you'll love
Knowing that you play an important part in a child's day
Having your mid-morning to yourself to take on other part-time work or just relax
Playing a vital role in the success of each student, which gives you purpose
Ending each day with the feeling that you made a true difference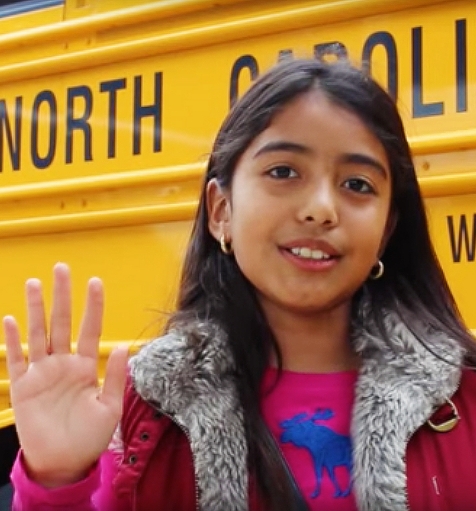 What it's like
Our typical schedule is up to four hours in the morning, a mid-day break and up to four hours in the afternoon
You'll have opportunities for mid-day runs, field trips and overtime if you choose
No weekends or holidays!
We'll get you the route that works best for you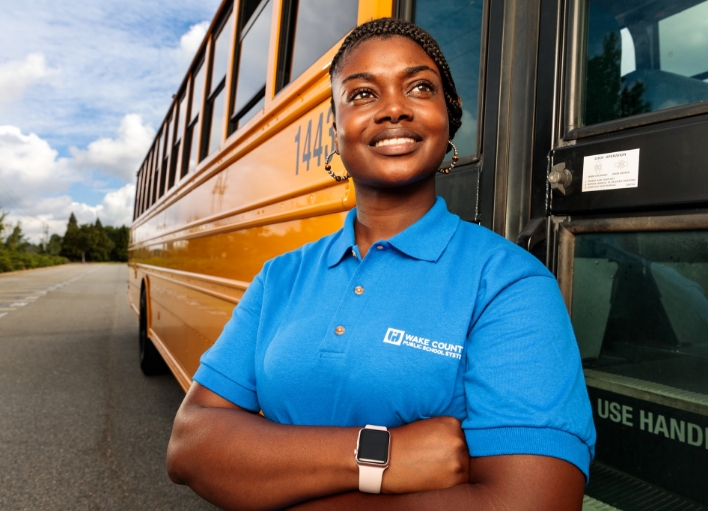 What it takes
18+ years old
Valid NC driver's license for a minimum of two years
CDL license or permit is required, but we'll pay you to get it
Good driving record
At least 30 hours of time a week
Background check
Training on driving and working with kids, which we'll provide
Bus Mechanics

We also offer careers for Bus Mechanics to keep our buses running in top condition. You'll be keeping our kids safe while earning an excellent salary and great benefits that include retirement, health insurance, paid leave and many opportunities for professional growth.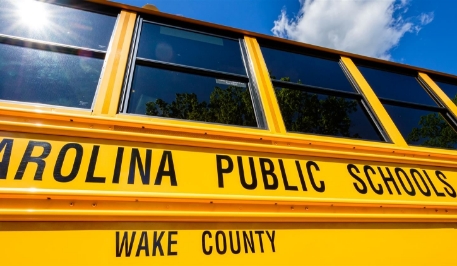 Eligible for up to $2,000 in attendance bonuses.

You'll complete inspections, perform diagnostics and make repairs on our fleet of 750+ yellow school buses and other vehicles. There's plenty of variety every day.

Most mechanics work in the district's bus garage located at 1551 Rock Quarry Road, Raleigh. You may also work on buses at one of the district's school campuses.

Specific jobs include Field Mechanic (Mechanic II), Field Mechanic (Mechanic III) and Master Mechanic.

These roles require a high school diploma or GED, valid North Carolina Class B Commercial Driver's License and proven skills in the repair of medium to heavy diesel equipment or ASE certifications.
If you are interested in joining our team, please fill out the form above.