A calling like yours to teach and assist students with disabilities is a tremendous gift — to kids and to our communities. Come with a passion, purpose and willingness to create growth for high-need students. Wake County Public School System will provide the resources to help students achieve their Individual Education Program goals and the opportunity for you to grow yourself. We have roles for both Special Education Teachers and Instructional Assistants.
Additional pay for certified staff with relevant master's or higher degrees
Excellent benefits package
Vacations and holidays
Smaller staff-to-student ratio
Outstanding professional development programs
Limitless growth potential
Share your skills and grow with us.
Fill out the form below and our recruiter will contact you.
You can also search our current openings here.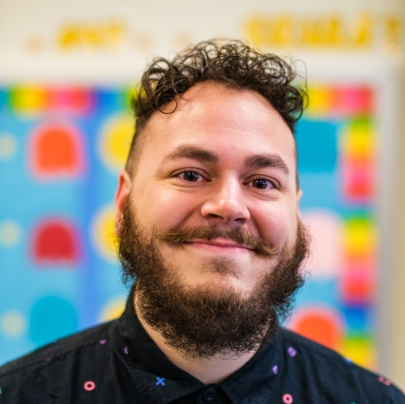 Phillip
Special Education Teacher, Lake Myra Elementary School
"Wake is far more diverse than any other county in the state, not only culturally but in so many other ways. No two kids are the same and the challenge of helping them learn is more fulfilling than any other teaching experience. WCPSS has given me the opportunity to grow with professional development, as an educator and as a human being."
Special Education Teachers

What you'll love
We provide a tremendous amount of support and resources, including a three-year onboarding and mentoring program.
You'll work alongside a passionate team of other teachers who want you to succeed and will help you along the way.
In many instances, you'll also have classroom support from an instructional assistant and opportunities for team teaching.
Ours is an inclusive district with a variety of classes and schools, including primary, middle and high school. Our goal is to match you to the one that's right for you.
We have avenues for professional development, including growth into leadership or administrative roles.
What it takes
Bachelor's degree from a regionally accredited university
Professional Educator's License
Special Education Instructional Assistants

What you'll love
You'll assist teachers and work with students whose achievements will reward your patience and dedication.
You can grow and get credentials with our full support.
You'll be nurtured, appreciated, respected and valued as part of our team.